The Conservation Guide to America's Natural Places
Overview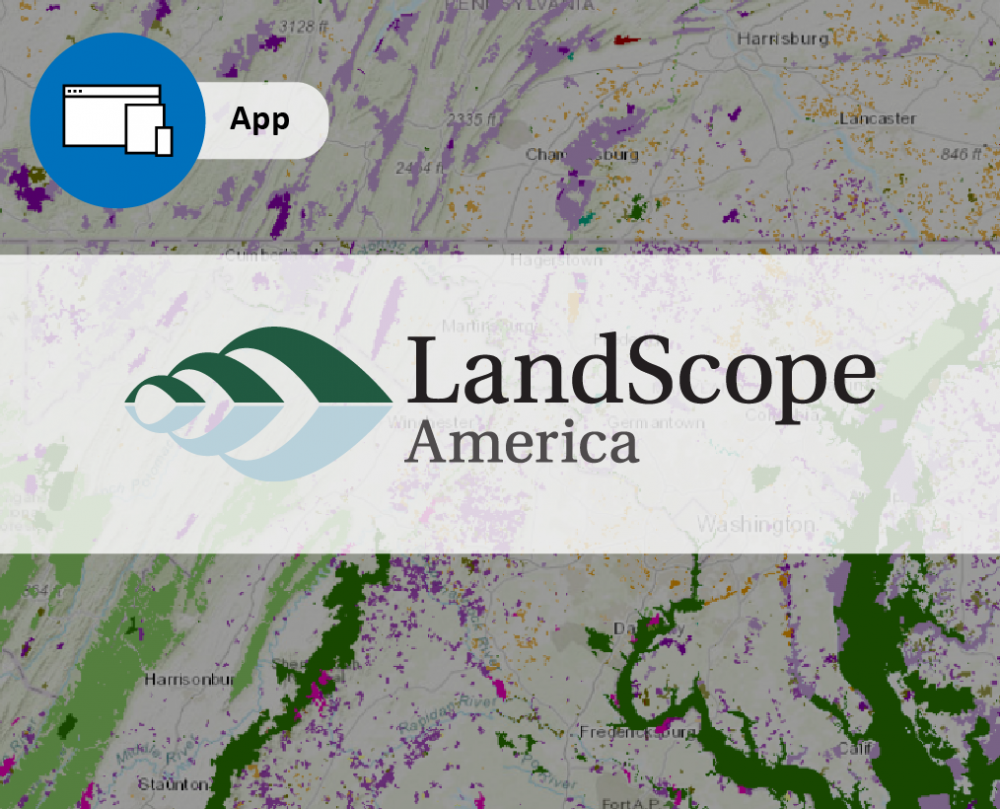 Built with the purpose of increasing the pace and effectiveness of conservation action, LandScope America provides a dynamic platform for guiding collaboration and investment toward the places that need it most.
This free, publicly accessible web application enables practitioners, policymakers, and citizens alike to work together toward shared land protection priorities and goals.
LandScope users can:
Assemble maps, images, and stories of the places that matter to you most and the values they support

Working lands and waters
Recreational priorities
Historic and cultural areas
Scenic vistas
Wildlife habitat
Clean water
Protected lands

Reveal how and where other groups' priorities and values align with yours
Find partners who can join you in protecting important places in the watershed and expanding public access and enjoyment of them
Value
LandScope is unique in providing users with a single resource for visualizing high-priority lands and waters across a range of ecological and cultural values, helping to direct attention and investment toward the places that need it most.
LandScope's easy-to-use map viewer saves practitioners and policy-makers time and effort during research and planning phases, placing local and regional initiatives into broader contexts with a consistent set of baseline data in any browser and without the need for any desktop GIS tools or expertise.
The LandScope map viewer also features a growing collection of place-based stories, photos, and videos "pinned" to the map. These compelling vignettes and success stories highlight both the beauty and the importance of high-priority places, inspiring professionals and citizens to find shared interests and priorities.
Users can also now track progress toward land protection goals, generating reports at county, state, and watershed scale. These tools calculate the percentage of protected lands or analyze ownership and land cover types in a given area of interest (NOTE: currently limited to the Chesapeake Bay watershed).
Features & Benefits
An integrated dynamic map viewer at the heart of the LandScope experience presents geospatial, visual, and narrative content from more than 150 local, state, federal, and non-governmental partners, including more than 300 nationwide, regional, and state-specific maps that provide intelligence for strategic conservation. The map also reveals hundreds of place-based stories, photos, and videos about America's living, working, and wild lands, and the people who work to conserve them.
All of LandScope's conservation information is carefully curated, which enables practitioners and policy-makers from non-profits, land trusts, state and local agencies, and foundations to advance landscape-scale conservation knowing that they have access to the best information available.
Users can quickly determine how and where different conservation values align and overlap, making it easier to prioritize places with the greatest conservation value and direct resources to them. By telling compelling stories about these places, LandScope serves as a resource for outreach and education with landowners and citizens, helping them understand and appreciate the importance of protecting open space along with natural and cultural resources.