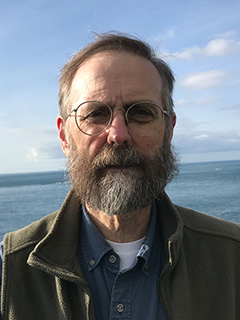 John Trezise
John Trezise served in the Department of the Interior for 35 years. During his tenure, John held senior executive positions in law, budget, and program management. He retired in 2007 after eight years as the Department's Director of Budget. He received the Presidential Rank Award of Distinguished Executive in 2002.

John joined the Department in 1971 as an attorney in the Office of the Solicitor. He served as Assistant Solicitor for Administrative Law and General Legal Services, providing legal advice on administrative law, appropriations law, and legal issues involving the organization, management and personnel of the Department and as Deputy Associate Solicitor for Indian Affairs, the senior career position for Indian programs.

During his career in the Department, John was also Director of the Office of Construction Management, a member of the staff of the Assistant Secretary–Policy, Budget and Administration, and chief of the Office of Budget's Division of Budget and Program Review.

After retiring from Interior, John was a contractor for the Surveys and Investigations Staff of the House Committee on Appropriations, conducting financial and management reviews of Federal agency use of appropriated funds.

John was born in Washington, D.C. He graduated from the American University in 1968 and the University of Michigan Law School in 1971. While attending American University, he was a clerk in the office of Representative James G. O'Hara of Michigan.