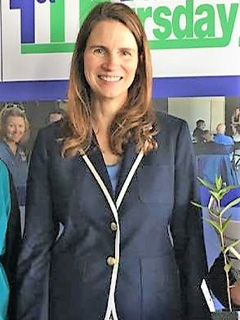 Jane Breckinridge
Jane Breckinridge is the director of the Euchee Butterfly Farm located in Leonard, Oklahoma, and an enrolled citizen of the Muscogee (Creek) Nation. She has spent the last twenty years raising and exhibiting butterflies throughout the United States and Canada, as well as providing community and youth education on butterflies.

In 2013, Ms. Breckinridge founded the Natives Raising Natives Project, which is teaching rural tribal members to be butterfly farmers in order to reduce unemployment, promote science education for Native youth and raise awareness of the need for protecting the fragile eco-systems that support butterflies and other threatened pollinators. She is the co-director of Tribal Environmental Action for Monarchs (TEAM) and Tribal Alliance for Pollinators (TAP) which partner with Monarch Watch and Native American tribes to restore habitat on tribal lands.

She has spent over thirty years working in the magazine publishing industry, specializing in audience development and consumer marketing, and graduated from Macalester College with a BA in Political Science.