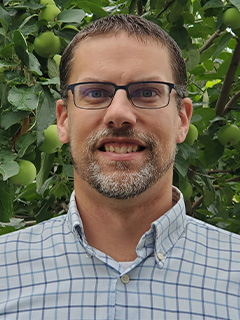 Chris Friesen
Chris Friesen is the Coordinator of the Manitoba Conservation Data Centre (MBCDC), based in Winnipeg. He started with the MBCDC in 2008 and for several years led field surveys for species-at-risk. He subsequently became the CDC Data Manager and then Coordinator. As MBCDC Coordinator, Chris sits on the board of NatureServe Canada where he serves as Secretary.

Chris serves on the management boards of several significant habitats in Manitoba, including the Manitoba Tall Grass Prairie Preserve. The Preserve includes the largest remaining tracts of tall grass prairie in the province and is home to several globally at-risk species and many nationally and provincially rare species. He coordinates the provincial government's involvement in numerous partnerships and projects to conserve at-risk species and habitats. Chris also sits on the Committee on the Status of Endangered Wildlife in Canada, which assesses and recommends species for designation under Canada's Species at Risk Act.

Chris is a plant ecologist by training, having received a BSc (Forest Policy and Management) from the University of Winnipeg in 2004, and an MSc (Botany) from the University of Manitoba in 2007 where he studied the pollination ecology of a rare orchid. He also dabbles in entomology. Having grown up on the mixed-grass prairie of southwest Manitoba, Chris is a prairie boy at heart and welcomes opportunities to leave the office to explore the natural wonders Manitoba has to offer. He lives in the small town of Warren with his wife, two children, three cats, and one dog.