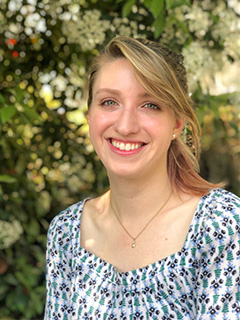 Digital Marketing Specialist
As Digital Marketing Specialist at NatureServe, Alli oversees NatureServe's digital presence, including the website and social media platforms. She has experience in developing digital content, from written materials and mass emails to infographics, videos, podcasts, and print materials.

Alli holds B.S. degrees from North Carolina State University in Environmental Science and Science Communications & Policy. She is based in Raleigh, North Carolina, and enjoys traveling and spending time outdoors with her dogs.