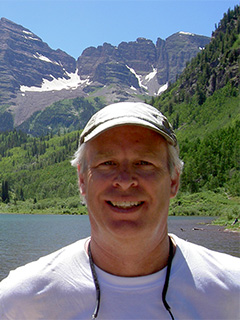 Patrick J. Comer is Chief Ecologist at NatureServe. With training and teaching experience in Natural Resources and Forest & Landscape Ecology at the University of Michigan, Pat has worked for 35 years on applied research in natural resource management and biodiversity conservation. After several years with the Peace Corps in Costa Rica working in agroforestry, Pat started in 1991 with the Michigan Natural Features Inventory. There he completed extensive field inventories and produced an unprecedented and detailed statewide map of historic vegetation based on land surveys of the 1800s. In 1998, Pat relocated to Colorado, and served as Senior Regional Ecologist for The Nature Conservancy. There he developed ecosystem classification and mapping that was adopted as US federal agency standards. Pat served on over 25 teams with TNC in the Americas where he developed methods for ecoregion-scale place-based conservation plans that have since been applied world-wide.  

 Since joining NatureServe in 2003, Pat has continued to advance multi-scaled ecosystem assessment and planning with public agencies and the private sector in projects located across the Americas and beyond. He has worked closely with federal agencies to classify and map terrestrial ecosystems and identify indicators of ecosystem integrity, applying measurements to ecological restoration and monitoring. He led Bureau of Land Management Rapid Ecoregional Assessments across the West. Pat also contributed regional landscape modeling for place-based priority-setting and connectivity analysis with the Western Governors Association, North American (NAWPA) Great Plains Grasslands, and related efforts.  

Among over 150 scientific publications, Pat published a framework for assessing climate change vulnerability for ecosystems and habitats and has advanced this analysis across North America. As a member of the IUCN Commission on Ecosystem Management, Pat has piloted red list assessments for terrestrial ecosystems across North America and is supporting identification of Key Biodiversity Areas. Pat also serves on the Ecological Society of America Vegetation Classification Panel and on the Science Advisory Committee for the Natural Areas Association.