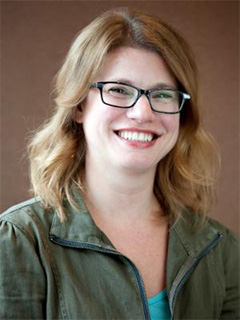 Director of Network Relations
Allison Gratz is NatureServe's Director of Network Relations. She has a Master of Forestry degree from Duke University and a B.A. in Biology from Drew University. Allison first collaborated with the NatureServe Network and conservation data tools while working on the Sustainable Forestry Initiative, including in 2005 when the NatureServe G1 & G2 classifications were first incorporated into SFI's Standard as the basis for the definition of Forests with Exceptional Conservation Value and the Objective on the Conservation of Biodiversity.

Throughout her career, Allison has worked to improve conservation data, and joined forces with NatureServe Network Members to bring those learnings to on-the-ground practices. Most recently, while working at Enviva, a wood-to-bioenergy producer, she leveraged NatureServe data tools to help implement procurement practices that promoted the use of sustainable forestry practices in sensitive habitats, specifically in bottomland hardwood forests in the southeast US.