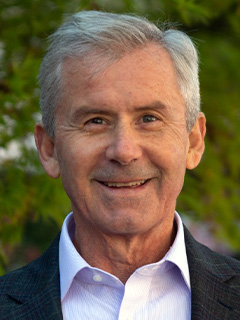 Steve has worked for over 25 years in strategic and operating roles in both for-profit companies and nonprofit organizations, in the government sector, and as a consultant. Before joining NatureServe, he was the Chief Operating Officer at FairTrade USA, the leading third-party certifier and marketer of Fair Trade products in the United States. Steve has lived and worked in Europe, Africa, Asia, and Latin America. His consulting clients have included companies and organizations focused on environmentally sustainable agriculture and forestry, carbon sequestration, transparent global supply chains, socially responsible investment, emerging technologies, and applications of technology in remote environments.

Steve co-founded and served as CEO of SourceTrace Systems, Inc., an enterprise software company providing secure transaction systems for critical sectors of developing economies, including the environment, agriculture, and financial services. He founded two successful Internet entertainment companies, The Big Network (sold to eUniverse/FOX, NASDAQ:FOX), and Archetype Interactive (sold to The 3DO Company, formerly NASDAQ:THDO). He has served on several boards, including the Executive Board of Fairtrade Labelling Organizations, International (FLO).

Steve grew up in Virginia and the Philippines. He received a BA in Cultural Anthropology from Stanford University, and an MBA from the Haas School of Business at the University of California, Berkeley. Before attending business school, he worked as a Foreign Service Officer for the US Department of State, with postings in Nigeria, Austria, Egypt, and Washington, DC. He speaks French and German, with a reading knowledge of Spanish.