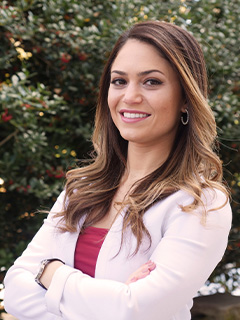 Marketing and Communications Director
Sam is a marketing professional with nearly ten years of progressively responsible experience in communications, branding, event planning, public relations, and project management. In her role at NatureServe, she helps to secure media partnerships, manages the teams branding and digital marketing efforts, and leads the department in enhancing the organization's overall brand awareness.

Prior to joining NatureServe, she led the communications and branding efforts for DC's largest clean energy developer, New Columbia Solar. She has also led fundraising and outreach initiatives for Grid Alternatives, a national clean energy and workforce development nonprofit.

In her spare time, Sam is an activist artist and a passionate environmentalist who's committed to educating the public about environmental conservation, climate change, and women's rights. She holds a bachelor's degree in Marketing and Studio Art from the University of Central Florida.