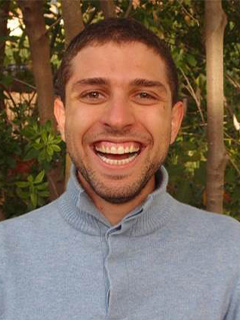 Director of Applied Data Science
Gio is NatureServe's Director of Applied Science Programs. He provides support on executing all aspects of applied science programs at NatureServe, including providing scientific leadership on current applied science projects, supporting the full life cycle of business development activities, and developing and communicating innovative, relevant biodiversity and global change data products leveraging NatureServe's fifty years of biodiversity and ecosystem data.

Gio Rapacciuolo is a biodiversity data scientist and macroecologist. His work leverages emerging approaches to analyze and visualize big biodiversity data over space and time to improve our understanding of the distribution of species, ecosystems, and their threats in support of conservation decisions. Gio obtained his Ph.D in 2013 from Imperial College London under the supervision of Prof Andy Purvis. He has since worked as a postdoctoral researcher at the University of California Berkeley, the University of California Merced, the California Academy of Sciences, as well as our very own NatureServe between 2015 and 2017. Gio has a breadth and depth of technical expertise in biodiversity data science, geospatial analyses, species and community distribution modeling, climate change vulnerability assessments and conservation planning. He also has a great track record of coordinating and developing multi-institution research projects, and building and maintaining successful partnerships among diverse stakeholders centered around listening to their needs. In his spare time, Gio enjoys cooking, making electronic music, running, and playing soccer.