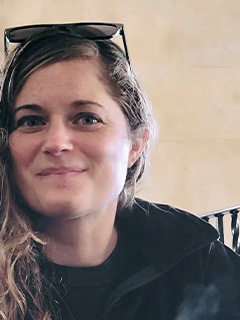 Chief of Staff for Science
Email
(703) 908-1800 ext. 8914
As Conservation Science Program Manager, Anne leads operations across NatureServe's two Science divisions and helps to ensure alignment of those operations with NatureServe's strategic plan.

Anne Gage is a conservation nonprofit leader and trained spatial ecologist. Prior to joining NatureServe, she was the Director of Conservation for World Wildlife Fund's Northern Great Plains Program, where she oversaw the Sustainable Ranching Initiative, Bison Restoration Program, Black-Footed Ferret Restoration Program, and the development of the Buffalo Nations Grasslands Alliance. Before becoming Director of Conservation, Anne led the development of the science behind the program's strategic plan, including the identification of threats and opportunities to the region and the development of an annual report tracking grassland loss.

Before entering the nonprofit world, Anne worked for the National Park Service developing inventory and monitoring protocols in Yellowstone and Grand Teton National Parks and at the Instituto Nacional de Tecnología Agropecuaria in Buenos Aires studying the impacts of pesticides on grassland bird populations. Anne has a BS and MS in Ecology and a BA in Spanish Literature.