Assessing the Extinction Risk of Rare Orchids
---
About This Project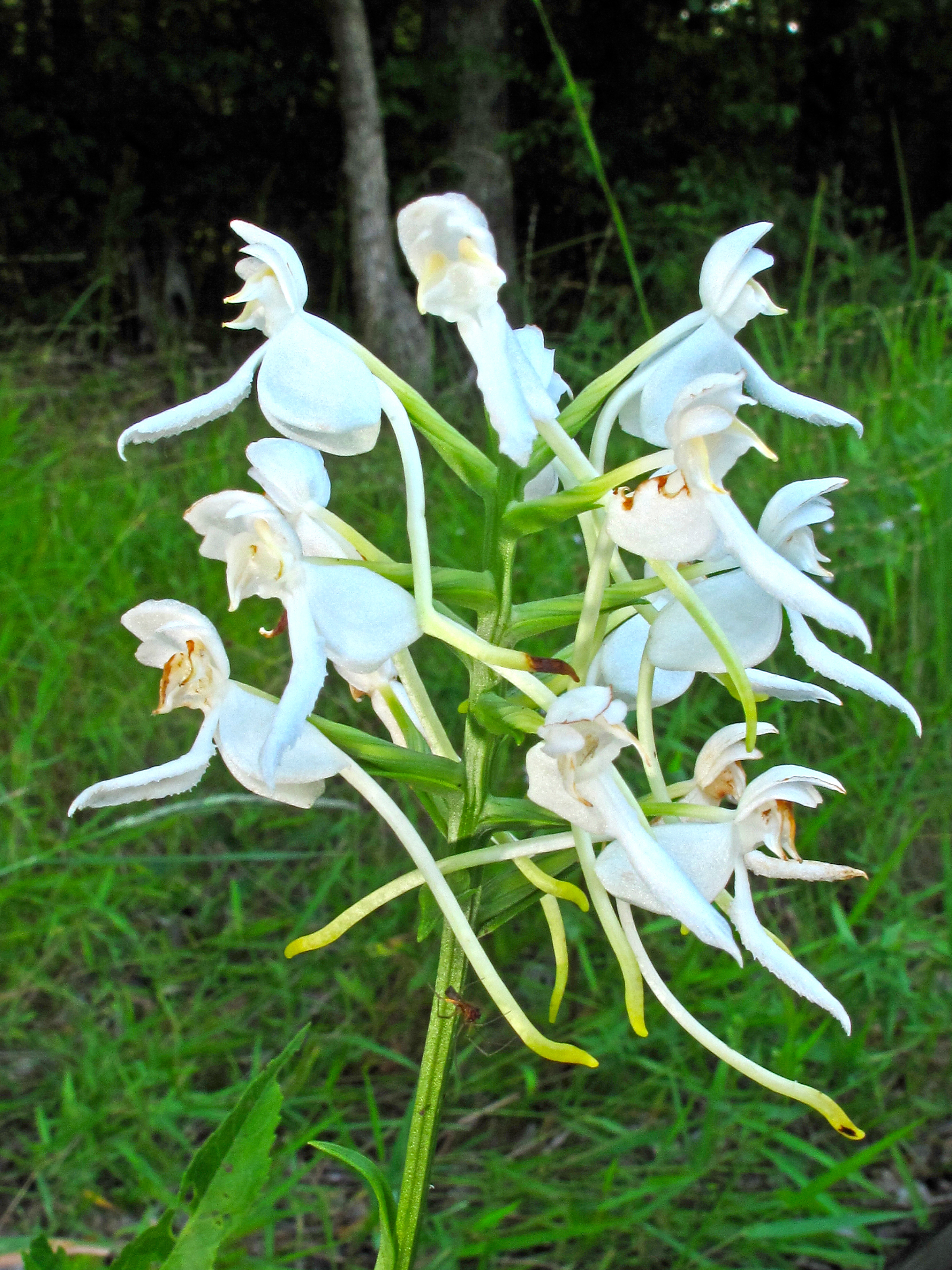 Orchid populations nationwide are under threat from various sources, from residential and commercial development to climate change. In 2014, Wesley Knapp and Richard Wiegand published a paper documenting declines in 90 percent of the studied orchid species from the Catoctin Mountains of Frederick County, Maryland. Simultaneously, NatureServe collaborated with Jyotsna Sharma of Texas Tech University to assess the extinction risk for 28 rare native orchid species nationwide in an effort to gauge the stability of these diverse and unique domestic plant populations.
NatureServe completed 28 assessments of orchid taxa using the NatureServe Conservation Status Rank Methodology and the NatureServe Rank Calculator version 2.0.  Nine of the taxa are listed as threatened or endangered under the federal Endangered Species Act, seven are endemic to a single state, and all but two were assessed using NatureServe global ranks as "critically imperiled" (G1) or "imperiled" (G2) before review. NatureServe also contributed to draft Red List assessments to be published to the Red List website by 2016.
In order to produce a detailed picture of the risk level for the species studied, the assessment synthesized data on each orchid's biology, taxonomy, ecology, distribution, and population size and trend with information about current threats and conservation efforts. Information on orchid pollinators and mycorrhizal associates also helped develop an estimate of each species' extinction risk level.
Of the 28 species included in the assessment, 18 species will see no change in their NatureServe Conservation Status, often because a species had already been designated with the highest possible level of extinction risk, or because no new information was available for a particular orchid. However, the assessment proposes a lower level of extinction risk for seven species and a higher extinction risk for two species. The rank for one orchid changed to "unrankable" (GU) due to a taxonomic revision leading to insufficient information.
Results from this paper will be presented in April 2015 at NatureServe's annual conference, Biodiversity without Boundaries, and the Global Status Assessments will be publicly available on NatureServe's Explorer by fall of 2015. Funding for this project was provided by the National Fish and Wildlife Foundation's Native Plant Conservation Initiative.
Goal
The goals of this assessment were to:
Evaluate the overall extinction risk level faced by each of these rare orchid species
Determine which threats most commonly impact these orchids' populations
Identify current knowledge gaps for factors that affect the success of these orchid populations (e.g. the specificity and impact of mycorrhizal associates)
Significance
The significance of identifying current gaps in knowledge is difficult to overstate. Knowing which aspects of these species' biology need further investigation provides direction for those in the research community seeking to contribute to effective conservation of our natural heritage.
Documenting and updating extinction risk levels is of utmost importance in planning conservation efforts. A thorough understanding of which species are most at risk and which threats are most common plays a large role in determining how conservation funds are allocated and which conservation actions are necessary to protect a particular species.
An increase in extinction risk level indicates that a species is in more danger than was previously known. However, a decrease in extinction risk level is equally important in that limited budgets can be used to more effectively protect our native flora by targeting only those species that are most critically threatened.
This synopsis was written by Karoline Oldham. Karoline is a Master's student at George Mason University, where she studies plant systematics and evolution under Dr. Andrea Weeks. She joined NatureServe in autumn 2014 as Botany Outreach and Communications intern, where she has focused primarily on promoting awareness of plant conservation issues in the United States.