How Investing in Inventory Can Help De-list a Species
Network's discovery of new plant sites has resulted in a revelation
---
About This Project
The more time our network's trained biologists can spend outside tracking rare species and taking inventory of what is out there, the more likely they will find new populations of endangered species. And that is good news for everyone!
In the case of one resilient little plant in Virginia, our Network's discovery of new plant sites has resulted in a revelation: the plant's listing as an endangered species is no longer needed.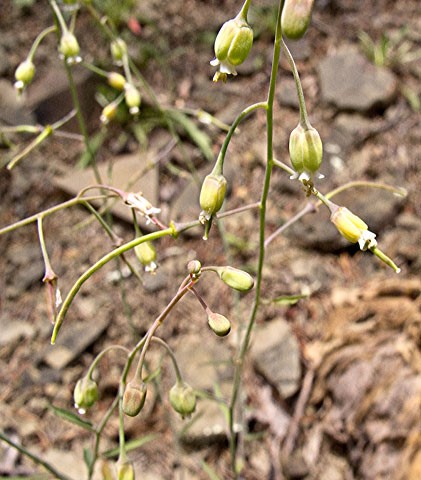 Not only are there more populations of this plant than previously thought, but NatureServe Network biologists have put the right plans in place to ensure full protection of this misunderstood species.
The plant—shale barren rock cress (Boechera serotina) grows up to a meter tall, bears tiny white flowers, and has elongated fruits known as siliques. When listed as an endangered species in 1988, only 31 populations were known and many of these populations where alarmingly small with a total of fewer than 1,000 plants known from all of the world's populations.
Biologist Chris Ludwig and his team with NatureServe's member the Virginia Natural Heritage Program suspected that more sites could be found for the rock cress. After working with the U.S. Fish and Wildlife Service to write a recovery plan for this plant, Chris and his team found aerial photography that suggested that more of these plants could be found. Encouraged by these photos, they cobbled together funding from the U.S. Fish and Wildlife Service and U.S. Forest Service to look for new sites within the 1.05-million acre George Washington National Forest.
The results were astonishing: their surveys doubled the number of known populations of the species and determined that the shale barren rock cress likely occurred at many more sites.
As they continued to monitor and revisit the plant sites, Chris and his team determined that small populations were probably just the norm for this species. They found that, although often consisting of just a few flowering plants, the plant populations maintained themselves.
Since then, armed with this new and more accurate information, Chris and other biologists have taken concrete steps to ensure the full protection of this species:
They worked with the George Washington National Forest to set aside tens of thousands of acres of the Forest as "Special Biological Areas" and "Special Interest Areas," meaning that these places are off-limits for resource extraction and will be managed to protect rare plants and animals. While this is not a permanent protection, it is a step in the right direction. Working with Federal partners, Chris and his team are now preparing to set plans in motion with the Forest Service in hopes of securing permanent protection of the rock cress at these sites.
The Virginia Natural Heritage Program partnered with staff of the North Carolina Botanic Garden to collect seeds for long-term storage of the shale barren rock cress. This is a mandatory step for de-listing the plant.
Thanks to NatureServe Network biologists, the table is set to de- or down-list this species once feared as likely to go extinct. The future for this plant is looking good.