NatureServe launches new podcast series: Conservation Conversations with Sean O'Brien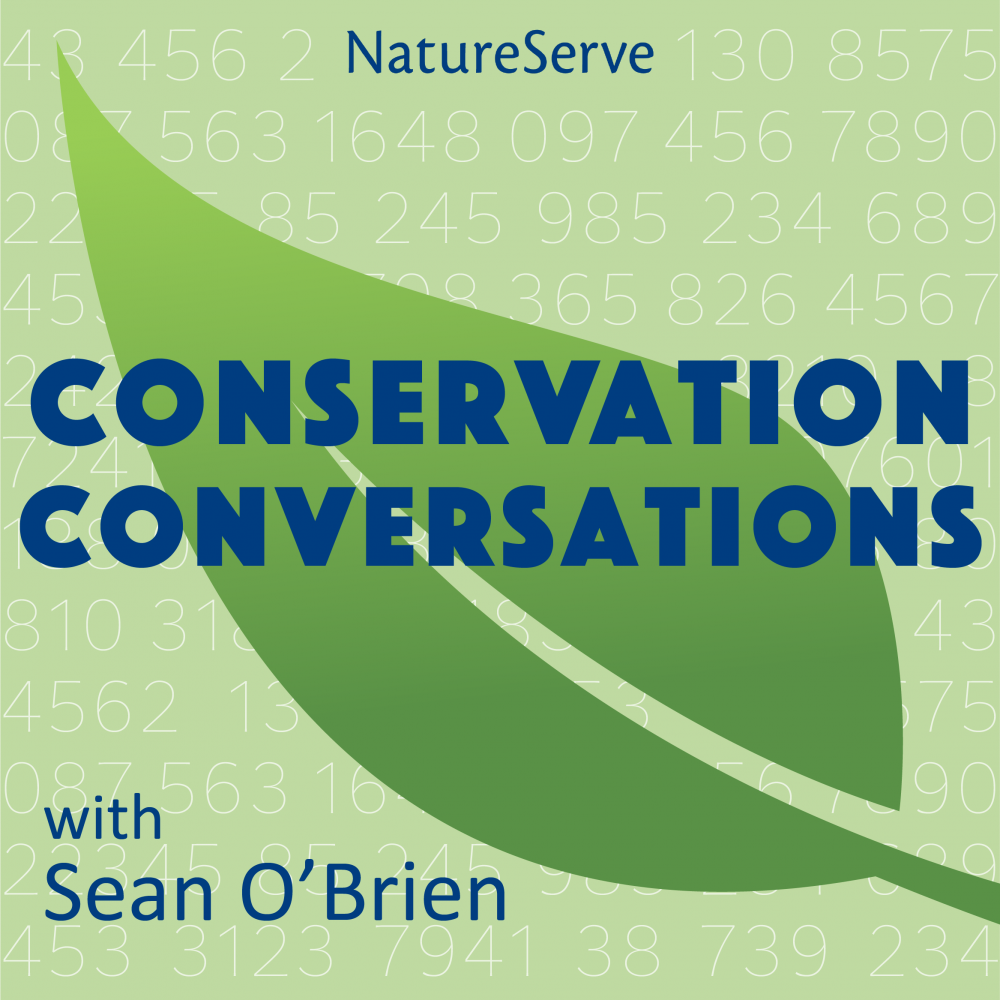 NatureServe is excited to announce the launch of its first podcast series, Conservation Conversations with Sean O'Brien. Hosted by NatureServe's President & CEO, Dr. Sean T. O'Brien, each episode will feature an exclusive interview with a leading expert in the conservation field.
Geared towards both conservation professionals and casual listeners alike, this educational and entertaining podcast will discuss how emerging technologies can benefit conservation, regional and global trends in biodiversity, and the future for life on Earth.
In the first episode of Conservation Conversations, O'Brien speaks with Dr. Thomas Lovejoy, a Senior Fellow at the United Nations Foundation who is often called "the Godfather of Biodiversity" for introducing the term biological diversity to the scientific community in the year 1980. From the amazing biodiversity of the Amazon, to the connection between the environment and social movements, Sean and Tom cover a wide variety of topics in this brief interview.
With more than 20 years experience in local and international non-profits, and a Ph.D. in Environmental Sciences with a focus on tropical forest ecology, O'Brien is uniquely skilled at maintaining a level of conversational ease with scientific experts, making this podcast engaging for listeners of all backgrounds.
"Since the dawn of the modern environmental movement, priorities have always shifted. Clean air, clean water, pesticides, environmental racism, saving the whales, tropical deforestation, have led the news. Throughout it all, even if we did not always know it, two concerns have always been present: extinction and climate change," said Sean T. O'Brien, President and CEO of Nature Serve. "At NatureServe, for almost 50 years we have steadfastly focused on identifying, locating, and understanding the threats to species to protect them from extinction. These conversations can serve as a starting point for people to become more aware of the amazing work being done around the world to combat threats to the existence of species." 
Conservation Conversations with Sean O'Brien will be released on a monthly basis and can be found wherever you listen to your podcasts.
Listen to the first episode here or watch it here.
About NatureServe
For nearly 50 years, NatureServe has been the authoritative source for biodiversity data throughout the Western Hemisphere. To protect threatened biodiversity, NatureServe works with nearly 100 organizations and over 1,000 conservation scientists to collect, analyze, and deliver standardized biodiversity information, providing comprehensive spatial data to meet both regulatory and conservation needs. NatureServe and its network partners develop and manage data for over 100,000 species and ecosystems, answering fundamental questions about what exists, where it is found, and how it is doing.
Samantha Belilty
Marketing and Communications Director, NatureServe
Tel: 703-908-1871 | Cell: 954-655-2984