Web-Enabled Biodiversity Information Management System
Overview

Biotics 5 is an integrated, web-enabled platform for tabular and spatial data management. Used by the NatureServe Network, the system provides built-in support for our shared methodology and data standards.
Features & Benefits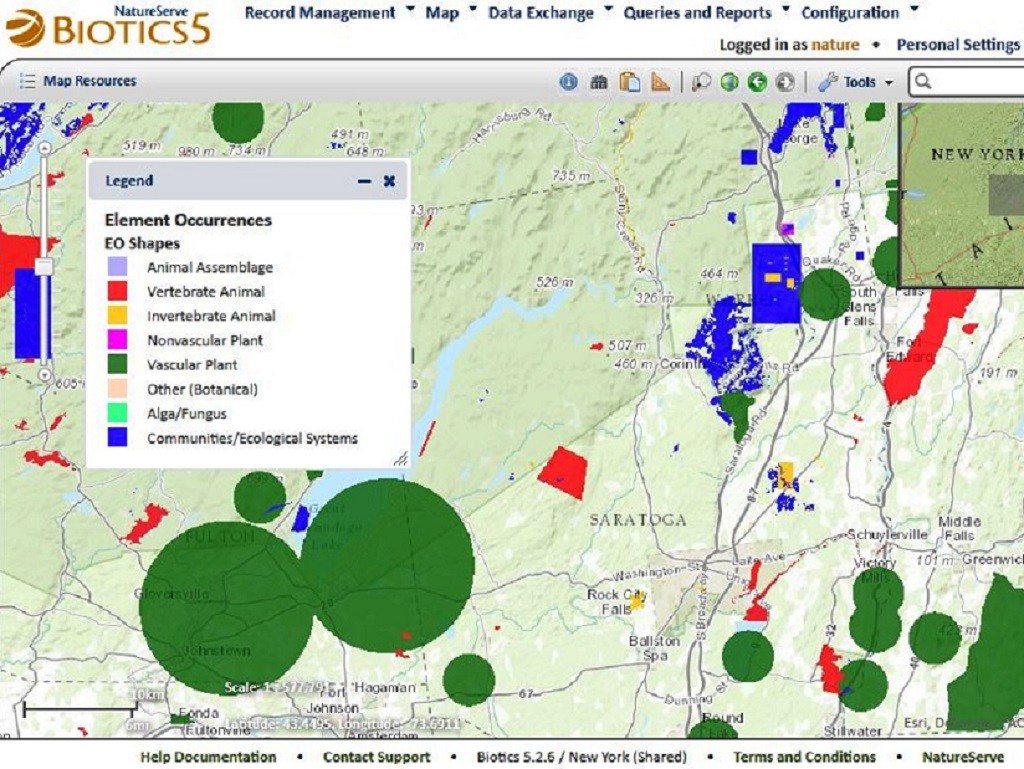 Biotics 5 provides the framework for managing taxonomic and biological data on elements of biodiversity, including plant and animal species and ecological communities, along with supporting information such as references. Biotics 5 is also used to map locations on the ground, known as "element occurrences," current and potential conservation sites, and areas of land under protective management.
Using a software-as-a-service delivery model, Biotics 5 centralizes the data and software hosting in a shared "cloud" environment maintained by NatureServe. This sustainable model ensures ongoing system improvements can meet user demand. System benefits include:
System-wide cost savings across the NatureServe Network by consolidating more than 50 separate database instances to a centralized hosting facility.
Better interoperability and data sharing with partner systems through the use of open data and technology standards.
Near real-time data synchronization among NatureServe Network programs using a web services architecture.
ArcGIS Server-based mapping platform allows users to overlay Biotics data with map services available on the Internet.
Multi-lingual interface supports English, French and Spanish speaking users.
Integrated online Help Desk and user documentation.